Hello,
I need help urgently and would appreciate any tips.
I have two hard drives on my computer. One 250gb ssd and a 1tb ssd. On the smaller one I installed qubes for testing purposes and then switched to the 1tb for daily work.
Today my computer first froze and then shut down. It automatically tried to reboot and I got this error message: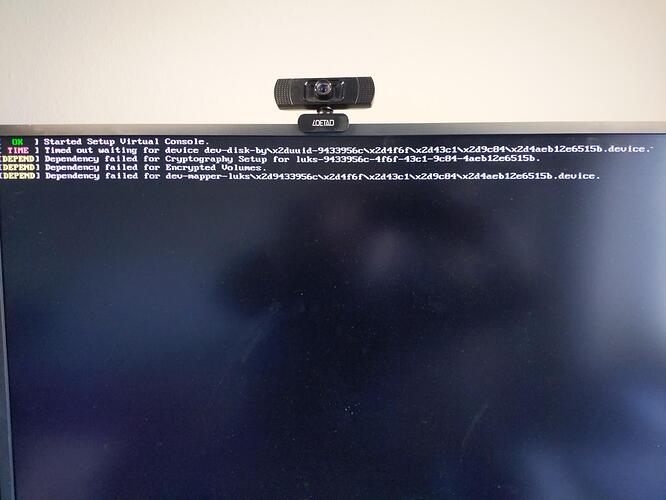 After waiting for a while I shut down the computer again and on the next reboot it bootet into the 250gb ssd. Rebooting and looking into the boot menu gave me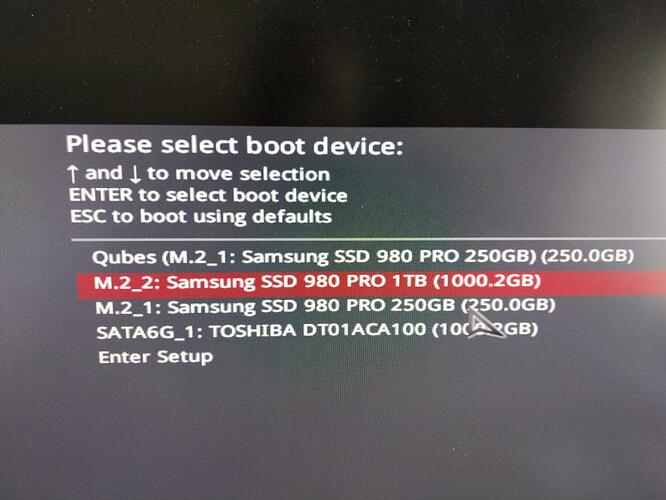 So the boot entry is completely missing. When I try to boot from the 1tb ssd I get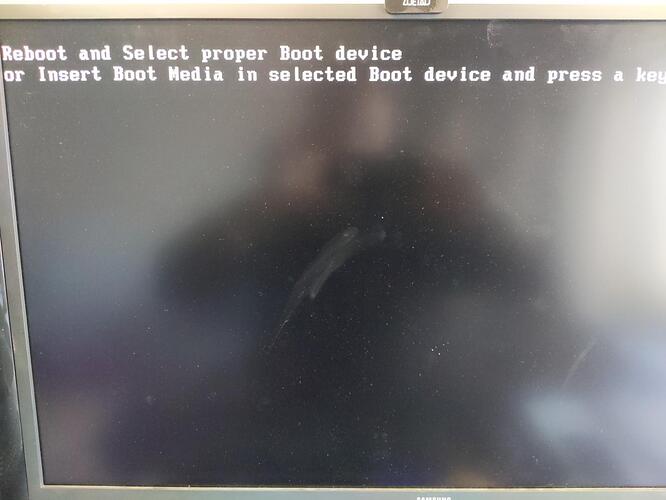 I appreciate any help! I don't really know what to do and I don't want to accidentally delete my data (if it is still available…).
Thanks in advance!