Introduction
This guide will help you to quickly configure blue light filter in Qubes OS with XFCE desktop environment.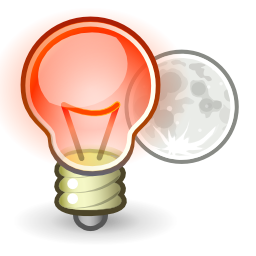 Redshift
Installation
type sudo qubes-dom0-update redshift in dom0 terminal and confirm installation by y
!
Remember that installing anything in dom0 is not recommended for security reasons
Configuration
Create confiig file - dom0 terminal:
cd .config

nano redshift.conf
You will create an empty file in path ~/.config/redshift.conf. Here you have to set values:
your location*, Day/Night Color. Here is explained sample with more functionality.
Basic configuration looks like:

 [redshift]
 temp-day=6400
 temp-night=3200
 adjustment-method=randr
 location-provider=manual

 [manual]
 lat=xx.xxxxx
 lon=xx.xxxxx

Where xx.xxxxx are my city latitude and longitude
Save this configuration file
Type redshift in dom0 to start the program. It will load previously saved configuration.
You can turn it off again by running killall redshift in a dom0 terminal
*Location is needed to know when actually sun sets for you. To find city longitude and latitude you can use geonames.org
Alternatively, use fixed times in the config file; that way you don't need to come up with a location:
[redshift]
temp-day=6400
temp-night=3200
dawn-time=07:00-08:00
dusk-time=21:30-22:30

Automation/Startup
we need to create script ~/.startupscripts/redshift.sh, open dom0 terminal
mkdir .startupscripts

cd .startupscripts

nano redshift.sh

paste:

  #!/bin/sh
  sleep 2
  redshift


save

chmod +x redshift.sh - (this makes script executable)

Add redshift to autostart in xfce settings

Name: Redshift
Description: Blue light filter
Command: sh /home/USERNAME/.startupscripts/redshift.sh
Documentation
If You want to copy this to the Qubes OS documentation, sure

it'll be faster to find.