Hi forks, so I had to mount and unmount my EFI partition to get the Qubes OS work
I followed the instructions given by a kind member but got this warning and error now. What should I do? Does this mean that my Qubes OS is dead?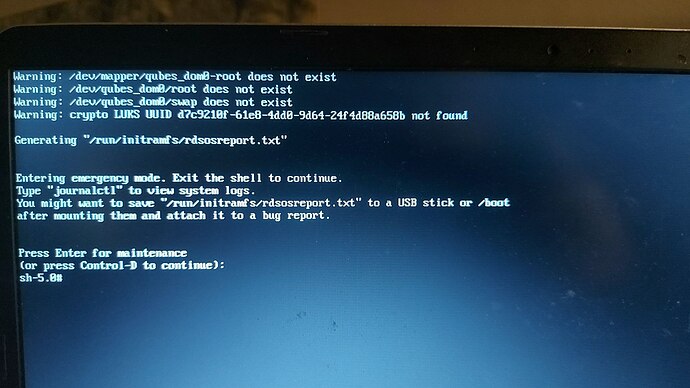 Thanks for reading and time!