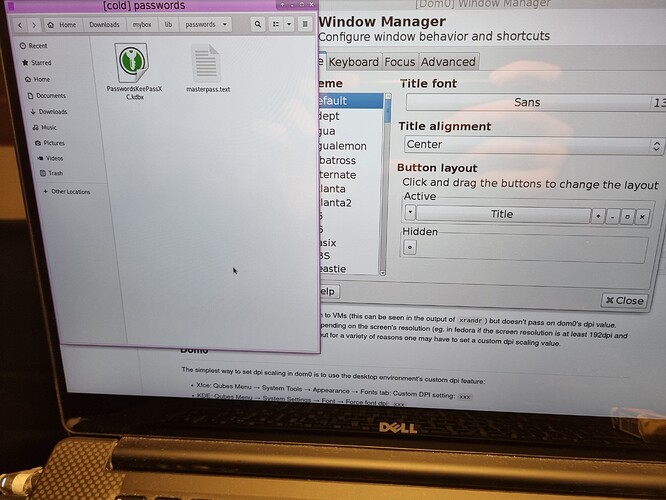 Hello. I have a 4k 15.6'' screen. I use custom DPI settings 126 (dom0->Appearance).
As you can see on the enclosed screenshot, on the right there is a Dom0 Window Manager, the font is readable. But, on the left there is a VM file explorer that still has the small font size.
Could you please explain me how to adjust the font size in this VM file explorer to have large font everywhere (path, file name, shortcuts in the left column of the file explorer).