Every time, the system is turned off, there is a warning that USB in DOM0 is not restricted.
Found the following post:
Looking at the following instructions, the defaults were left as is: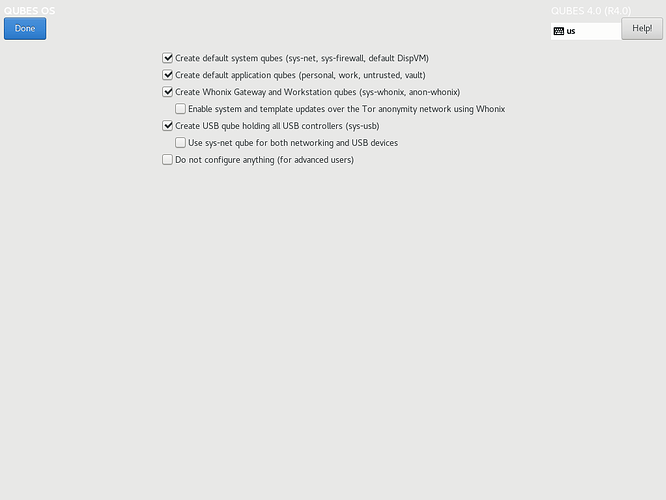 So shouldn't it have created the USB in DOM0?
Is this an error on the installer part or now the following is required?
Research results:
https://groups.google.com/g/qubes-users/c/-vomVY-Js5k
It seems there is no way around this. Nowadays, every system has an USB mouse and keyboard plugged to the PCI. How would one install without the wireless mouse and keyboard? What would be trick to avoid creating manually the 'sys-usb' afterwards?