After reading about successful Ryzen 9 5950X on B550, I built a similar system but am unable to get very far.
I went with 5950X on the MSI MPG B550 Carbon Wifi. I don't see any MSI B550s on the compatibility list but figured I would try.
I've tried legacy and UEFI but am not able to get very far.
With UEFI, I'm able to get as far as a loop about a job start for udev and then an error while assigning device slot ID and then failing to start systemd-udev-settle service. I have a hunch it's an issue initializing the USB controller because I lose the keyboard about the same time that I hit that udev job start section.
I've added a separate pcie usb controller but I still lose keyboard at the same point even when only using that controller.
Just to make sure it wasn't an issue with the USB thumb drive, I also tried installing via DVD but my DVD drive is an external USB drive so that doesn't really help much if it is because I'm losing USB completely.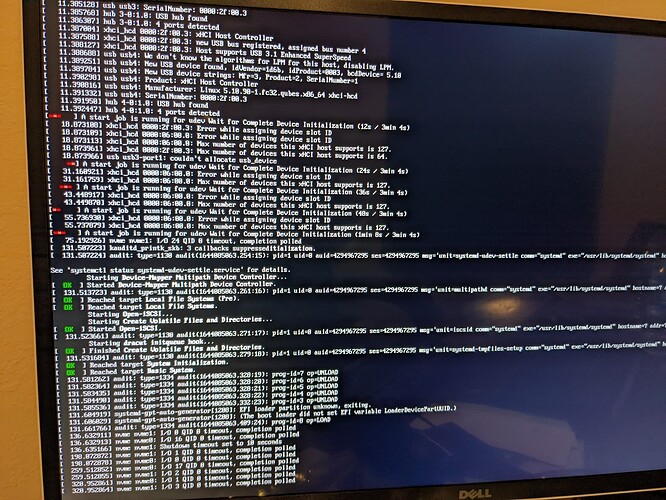 Anyone have any troubleshooting recommendations?