Hi, im new here. I have limited experience with ssh, bash etc. Ive been using qubes os for about 2 months now and it was working pretty good except a few wierd errors. My backups had issues. They got stuck at 100%. When i tried to verify the backups i also got errors. Im still testing this out so nothing too important was on it so i didnt think twice about the backup errors.
However the real problems started happening when just now while i was installing snap store to my debian-11 template while running a backup simutaneously… the terminal said the installation was successful but i was unable to create an appvm based off template. It gave my errors saying dom0 couldnt create vm. I thought a restart would do the trick… boy was i wrong…
Everytime i boot now i get stuck at this page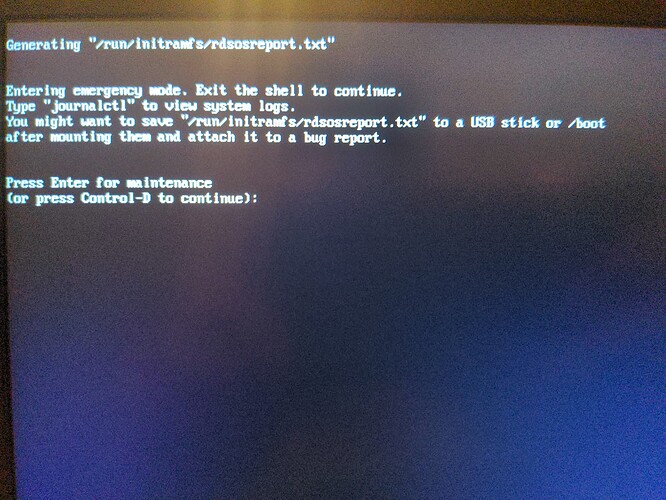 Im able to enter my password to unlock LUKS but it throws me this error shortly after everytime.
Thankfully not much important information is lost. But ive spent the last 2 months playing with different configurations to see what works best. Ive left notes on which configs i like best but a lot of it hasnt been backed up

Id appreciate some help
Other information: i have dual boot on with windows (veracrypt). Secure boot is off. My windows os is running fine