I just ran that (it is very hard to use when the screen updates so infrequently and got this):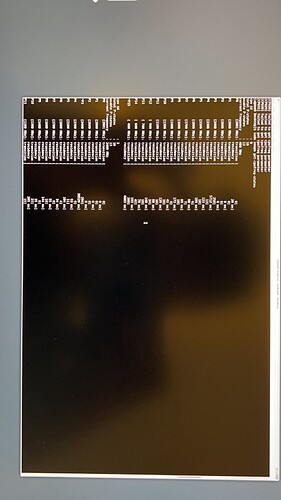 the cpuids go from 0 (400mhz) ,2, (2400mhz), 4 (400 mhz), 6 (400 mhz), 8 (400 mhz), 10 (400 mhz), 12 (400 mhz), 13 (400 mhz), 14 (400 mhz), 15 (400 mhz), 17 (400 mhz), 18 (400 mhz), 19 (400 mhz),
so some cpuids appear to be missing (? Maybe ?), but all but one cpu appear to be running at 400mhz. However…
I set the governor to performance, and min-freq to 1500000 but its still laggy. Rerunning xenpm get-cpufreq-states shows all the cpus at 2400mhz.
I thought I disabled the nvidia gpu (or something like that) when installing qubes with the troubleshooting mentioned in the first post?
I guess the next step is to try with kernel latest? Is there a more up to date kernel than 5.17.5 ? If so where do I find it?
I really appreciate you helping me with my noobiness mate