Not sure, if this already is in discussion on the Qubes GitHub pages:
After 4.1rc2.iso was out, I've tried to install it and the complete procedure failed on the last step (install of the main qubes // settings whats disposable, what's not…).
First thing is the setting of the inital settings page. This is what I (maybe all other too) get during a 4.1rc1 install: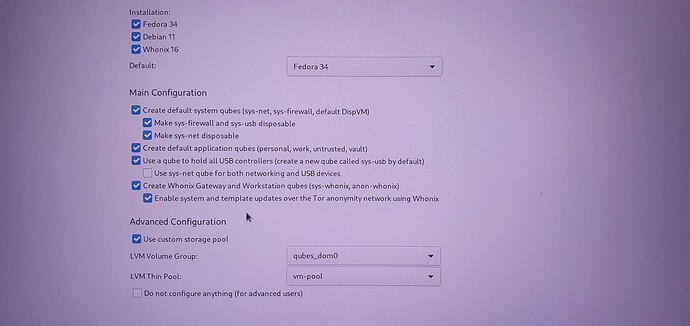 And this is, what the very same setting page look like for the 4.1rc2 installation: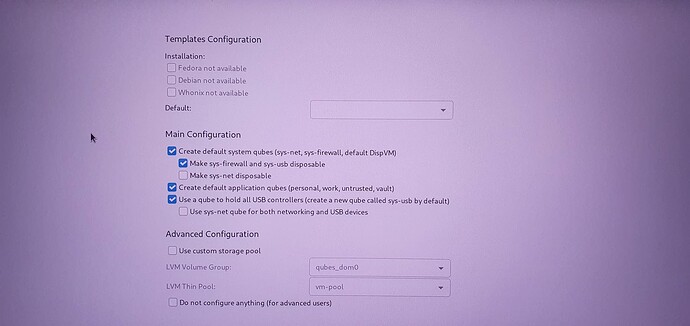 Means, you can't choose the templates (Debian, Fedora, Whonix) because the fields were grayed out and they even aren't checked like it would be on a 4.1rc1 installation. The drop-down of the 'Default Template' is untouchable (grayed out).
This is the visual effect. And if you ignore the Template checkboxes and move on with the other stuff (checking disposables and if a sys-usb is needed), which works fine - the creating of the rest of the qubes failed with a message box "to try it again with a 'sudo qubesctl --all state.highstate' on the dom0 terminal after first login"…
Is this already a known bug? If not, you may have to create a new .iso file or removing the current for some time from the download servers.
Cheers Steffen