Thank you both so much for these solutions.
So far no success yet using the recovery tool, trying both solutions. I may need to try the first again on a real os, but I expect it'll probably do the same. My bios supports UEFI or UEFI+Legacy modes, and I use the latter, not sure if that's relevent.
Here's the result: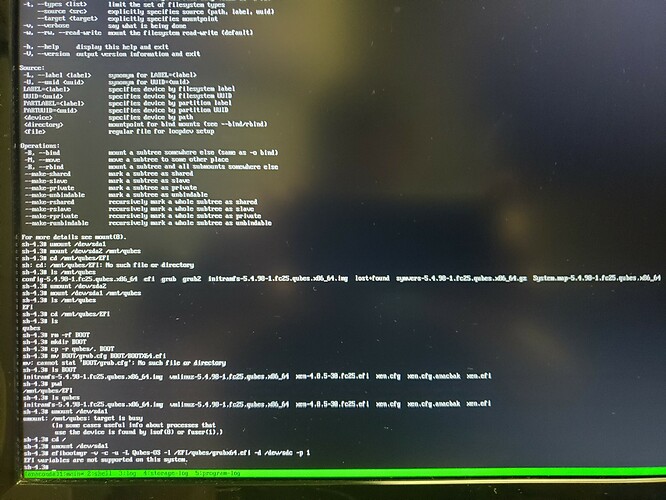 I will need to learn some more about these errors. Happy to have some place to start troubleshooting again though. Grateful for all help.