Hello,
So I recently edited the ISO file for Qubes as the out of the box version had me stuck at Xen relinquishing VGA interface. I followed the UEFI troubleshooting, tried every step separately, still can't get into the installer.
I commented out both noexitboot and mapbs

I changed the option=console to none
Now, all the logs come up, it then stops at "Attached SCSI removable disk"
After a few minutes, a few "Warning: dracut-initqueue timeout - starting timeout scripts" show.
The final thing that happens is I'm entered into the dracut emergency shell.
Here's a screenshot: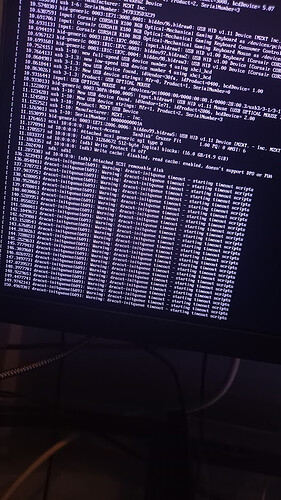 Cheers to anyone who can offer some help, have tried everything! Thanks