I have this weird issue where my net VM (right now I have a debian-11 based one named deb-net) borks every night and when I come back to my computer in the morning I have to restart the VM (and every VM that relies on it, basically everything except vault) before I can do any internet things.
Ping fails in deb-net and clicking the icon shows this stupid message: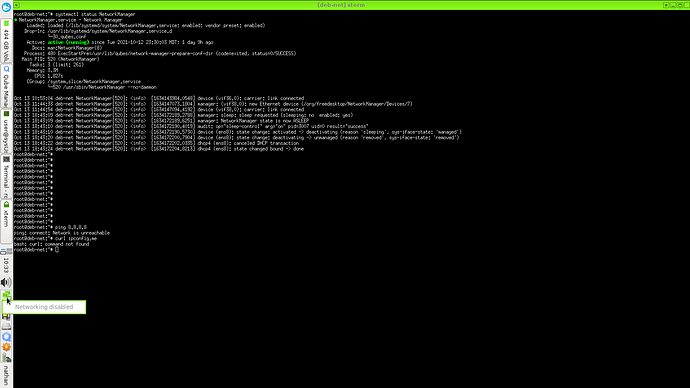 You can see from my earlier command in that shell that Networking is NOT disabled, and yet the wired ethernet plug in the back of the machine is still not detected.
Something similar has been happening with Fedora-based templates so don't be too quick to blame Debian 11.
Do I need to set up a while sleep 90000; do ping -c2 8.8.8.8; done or something to catch what exactly time this happens, or what is the next troubleshooting step?