Continuing the discussion from [R4.2] whonix-gw-16 update failed:
I'm not sure if it's related, but for me the updater is stuck at 100% on the whonix-ws. So I'm not sure if it's a whonix bug or an updater one. It kind of feels like an updater one just because a faulty template should be handled gracefully by the updater. Anyone experiencing this?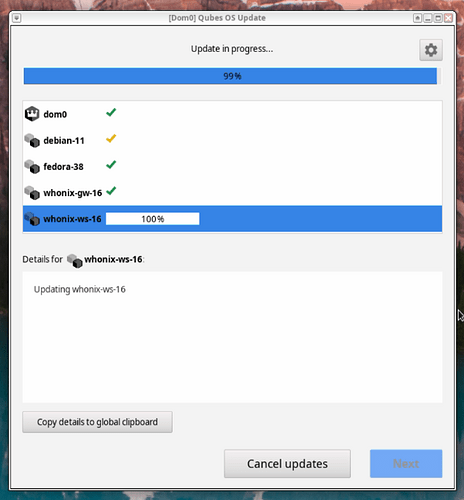 This was from a freshly installed Qubes 4.2 rc1.