Hello people,
I'm a beginner with qubes but want to learn. I hope my question has merit.
Currently I am looking for laptop and stumbled upon many newer configurations. Most of them have TPM 2.0. But I would need TPM 1.2 to achieve Anti-Evil-Maid. Right? Edit: I've found it out. Yes, TPM 1.2 is needed with Qubes 4.0. This feature-request github QubesOS/qubes-issues/issues/6015 mentions it.
So if the desired isn't capable of downgrading to 1.2 it wouldn't work right?
And specifically talking about Dell Laptops, I think this is the list where we can check TPM 1.2 support correct?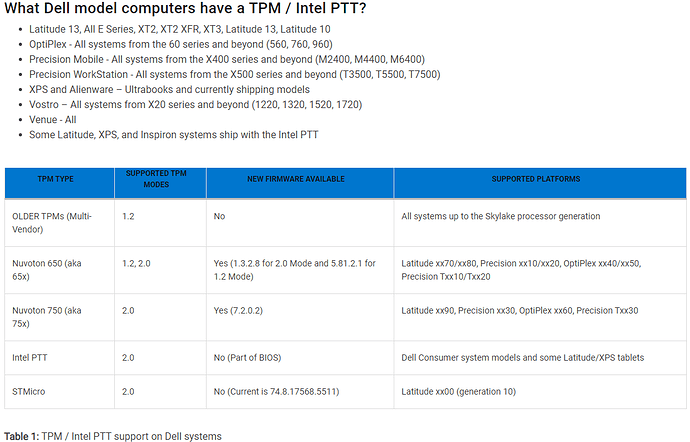 https://www.dell.com/support/kbdoc/en-uk/000103639/how-to-troubleshoot-and-resolve-common-issues-with-tpm-and-bitlocker#TPM_models
Or probably this list: https://www.dell.com/support/kbdoc/en-uk/000132583/dell-systems-that-can-upgrade-from-tpm-version-1-2-to-2-0