I like the graphics in the system documentation very much - they help a lot in teaching how today a structurally secure operating system can / should be built.
In the main architecture graphic, I added a Template VM in order to show this important concept right at the beginning of my lecture:
Also, in the graphic showing the interconnections between different qubes, I changed the connection of sys-whonix to the outside world. In the standard configuration, sys-whonix is not directly connected to the external network but instead to sys-firewall, such that the only external connection is from sys-net: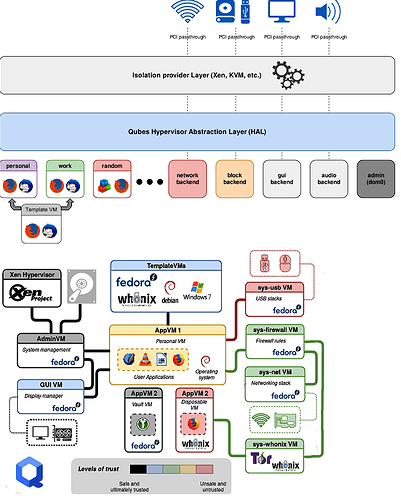 Perhaps you could consider if these changes make sense?
Anyhow, I think that the current documentation is great, and this holds true especially if you compare it with a large part of the Windows or Ubuntu documentation!