I downloaded and verified the qubesos 4.0.4 iso file and then put it into my usb with the dd command.
When I boot using the usb on my thinkpad x220 i5-2520M (coreboot) machine, I get following visually broken screen: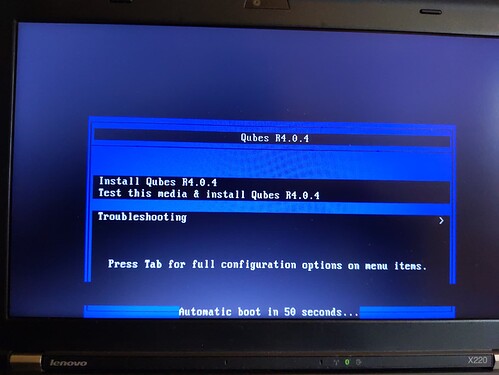 Any significance to this bug? Why am I getting such a borked boot screen? This state of the boot screen persisted even after trying three other freshly created boot usb devices.