Hello group,
I'm trying for the last few days to install Qubes OS (no matter what version) on my old laptop.
The laptop is:
Dell Inspiron R15 (bought around 2013)
CPU – Intel Core i7 - 3517U
RAM – 8 GB
Storage – 1 TB
It currently runs Windows 10 with no apparent problems other than slow speed.
When I tried to install Qubes, at first it looked ok but quickly becomes gibberish.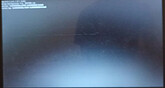 img 1 - first few lines. the camera lost focus (sorry) but everything (4 lines) is properly readable and makes sense.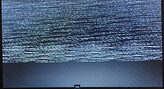 img 2 - text appears in dotted characters of no language and doesn't make sense (it's not even Braille). Also, text cursor (underscore) appears oddly twice.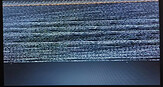 img 3 - more of this text… At the end it allows keyboard input but I can't know what input to enter. If pressing "Enter" key, it reshows the last line.
Between each image there's an empty black screen for about half a second.
** Couldn't attache images\videos
It than accepts input, but I can't know what input to enter.
I tried numerous versions, almost all of them; some did better, some less. Version 4.0 looked better than all the others and this is what is shown in the video.
Other versions asked me first if I want to "test and install", "install" and so on, the normal menu.
I tried to look in the documentation and in forums. In addition, I've asked in some forums – none of them helped.
I'm new to Qubes so it's possible my answer is out there but I didn't notice.
Any tip, lead or advice would be much appreciated.
Thanks in advance,
Omri