Hey Qubes Community,
I'm struggeling with the following issue:
If I have any USB Device pluged in to my laptop, Qubes os crashes while booting. The crash occures after I enter my disk encryption password, when it's starting the sys-usb qube.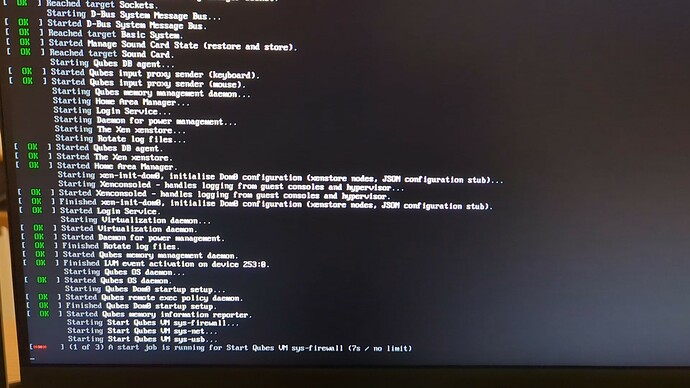 My current workaround is to unplug all USB devices before I start my laptop and plug them back in later.
I already tried to disable sys-usb autostart (with qvm-prefs sys-usb autostart False) which prevents the crash on startup but when I start sys-usb manually it will crash.
I'm running Qubes release 4.1.2 and Kernel 5.15.94-1.fc32
Any ideas or advice to fix that would be much appreciated.