Here's what I saw:
I had a Windows 10 qube working except seamless mode (which I don't need) and audio (not sure why sometimes win would be listed as an option to hook USB devices too, and sometimes not, but it would never actually work. I might make a post on this later). Particularly what worked great was internet (including my company's VPN) and remote desktop.
I installed AnyDesk inside of Windows (only logical place). This seemed to screw up my internet connectivity so I uninstalled it.
Windows still could not "see" the internet connection Qubes was giving it, even after uninstalling AnyDesk, so I assume AnyDesk left some garbage (besides file associations, which it claims is the only part it couldn't uninstall).
So then I try to reset Windows through the handy-dandy Reset this PC option. It reboots a couple of times (during which it seems to be resetting appropriately) and then hangs. So I try to use the Qube Manager to kill the win qube, and instead it kills the Qube Manager!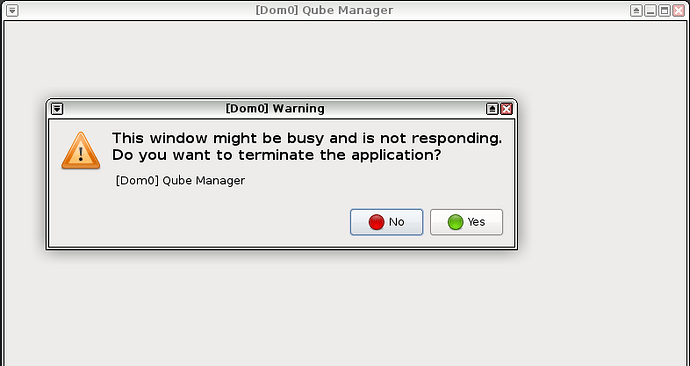 (Note that the contents of the QubeManager are missing, and when I try to close it, that dialog proves it was not responding.)