Hi,
Some programs only show a generic lock symbol when I launch them.
That makes it difficult to navigate between running programs in my day to day life.
That's how it looks like. Visual Studio Code does have an icon, as the KDE Menu Editor clearly shows. Yet it is not shown in the taskbar. Many programs suffer from this bug in all VMs.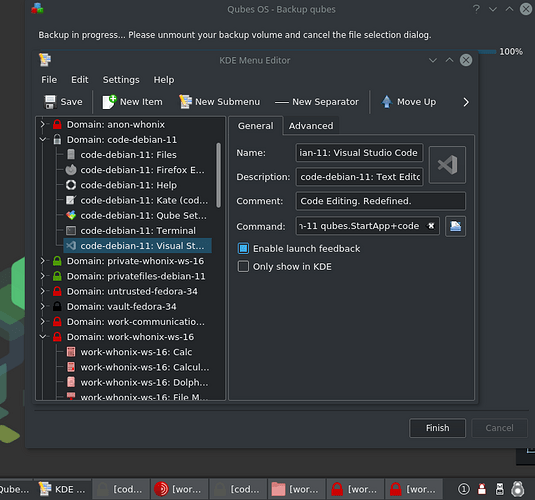 Thanks
edit:
After following this thread I figured it's a known issue that many users have, and it currently has no good solution.