Hello,
So I was having issues installing Qubes on my machine (I'm running an AMD Ryzen 9 3900x, 48GB RAM, b450 tomahawk max motherboard). Firstly upon boot it was telling me via the console that "xen is relinquishing vga console". To try and fix this, I edited my ISO and added
options=console=vga efi=no-rs iommu=no-igfx loglvl=all dom0_mem=min:1024M dom0_mem=max:4096M ucode=scan vga=current,keep guest_loglvl=all

To my BOOTX64.cfg file.
Now, I just get stuck on the console for ages and ages, it's logging stuff but super slow, nothing else is responding (keyboard etc)
I filmed a video so you can see what I mean: 20210429_151709
If you don't want to view the video, here's a picture (note this isn't static, these logs keep coming and coming for ages):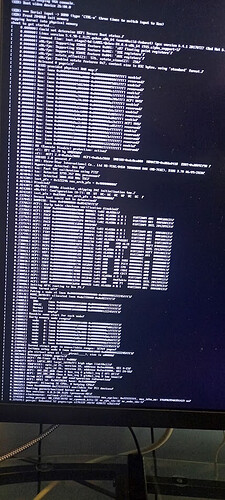 If anyone could help, I'd appreciate it a lot, cheers guys