I am trying to boot the qubes os 4.0.4 from a usb in order to install it on my Thinkpad x220 i5-2520M (coreboot'ed).
However, after selecting to boot from the usb on the coreboot screen, I get following briefly flashing error message: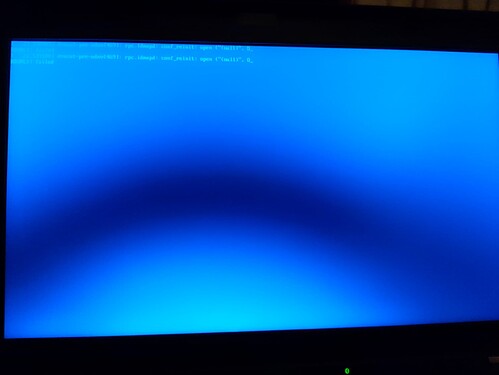 As far as I can read it, since the error message stands on the screen very briefly, it says,
"dracut-pre-udev[469]: rpc.idmapd: conf_reinit: open ("(null)"), 0_
RDONLY) failed"
What is this failure message about? Is this something important and shouldn't occur during a normal installation process?