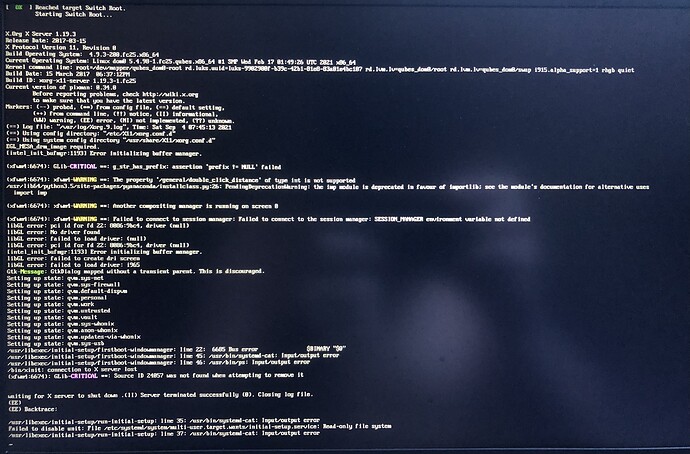 does anyone have any solutions or explanantions to this?
This keeps happening after i press finish configuration before its supposed to prompt into the login screen, but it never gets to the stage where it prompts the login screen and freezes on this black screen beforehand.
My pc's specs are:
Intel Core i-5 10th gen
16 GB RAM 1 TB HDD + 256 GB SSD ( Although i am installing qubes on an external 500 gb ssd)
Nvidia GTX 1650 with Intel UHD included oviously ( i always switched to the integrated GPU before installation)
i would appreciate some help.