I am trying to run suckless terminal (st) on my debian-10 based personal qube.
I installed the stterm using the apt package manager on the debian-10 template.
Then I modified the /usr/share/applications/st.desktop file as follows:
[Desktop Entry]
Version=1.0
Type=Application
Terminal=true
Name=st
GenericName=Simple Terminal
Comment=Suckless (Simple) Terminal
Exec=st

However, when I run personal: st program from dmenu, I get two terminals getting spawned as follows: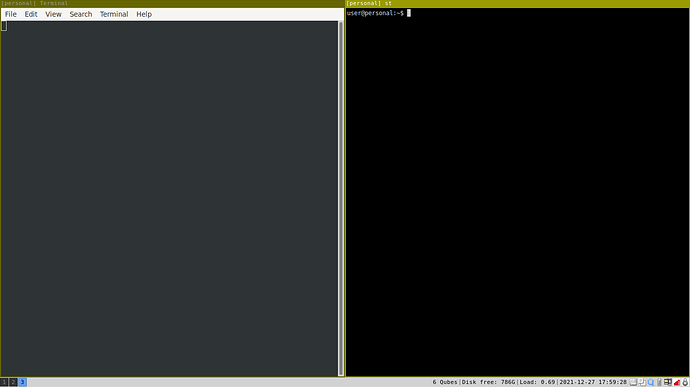 The left hand side terminal is the normal debian terminal spawning the simple terminal on the right hand side.
I have tried changing the "Terminal" entry to "false" which, didn't change the fact that again the gnome-terminal first got spawned and then the suchless terminal.
How do I get ONLY st getting spawned when I run on the dmenu personal: st?