I'm trying to install a graphical environment on Alpine Linux in a DomU but I can't manage to start an x server. This is the error screen: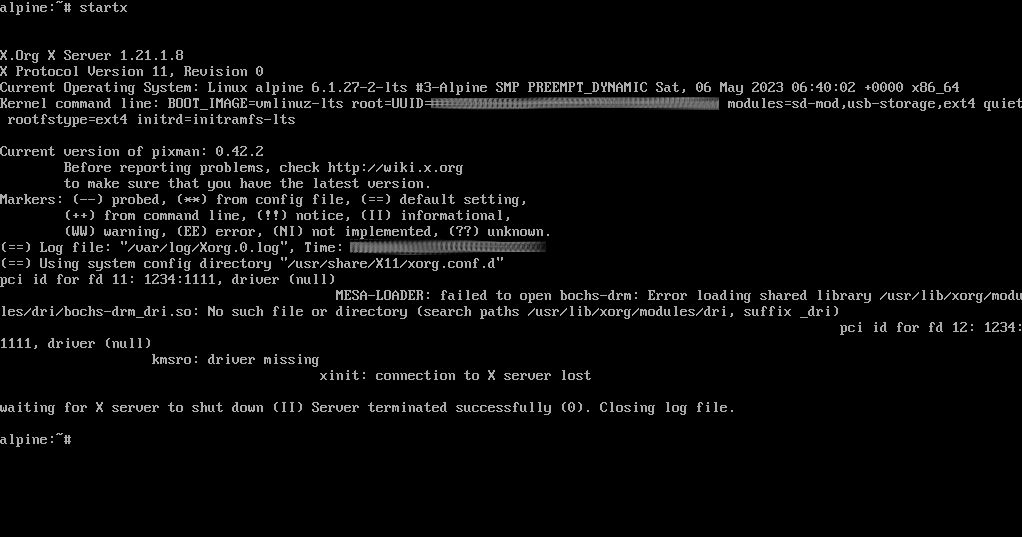 It looks like I am missing a driver, I tried installing two which I assumed would be appropriate but it did not help.
Has anyone got it running like this?