Hey there!
I tried to download Qubes on a new laptop and managed to get as far as to setting the user and keep on facing an issue in actually creating the User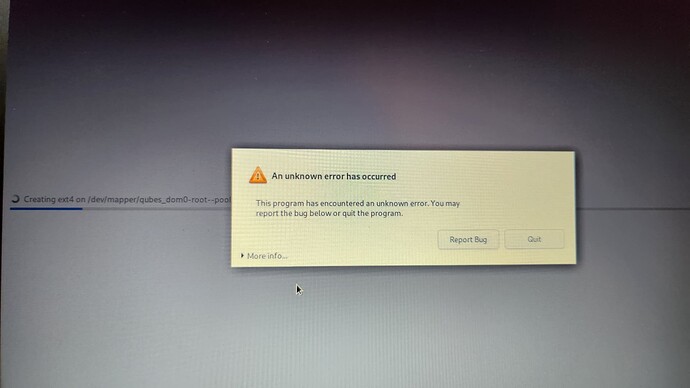 I went ahead and redid the process and chose a diff Passphrase, username, and password, all to no avail

I also tried to rescue a Qubes OS system, but it wont let me type in the Passphrase at all!
Please help me, I am getting sooo sooo close!!!
Thank u in advanced!