PC Pavellion
During trying to boot with qubes usb, do turn my pc into qubes, i end up with this warning:
Dracut-initqueue[1094]: Warning: dracut initqueue timeout - starting timeout scripts
I am not sure what to do.
Other people have a different [#] and different errors than mine.
Here is what i have so far.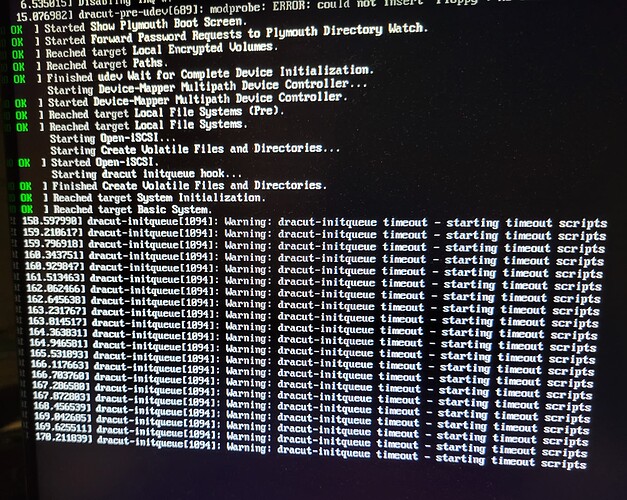 I search around the shell and found a dracut script the screenshots are in the link below: