I have successfully installed my (old) Brother printer on a standaloneVM.
Now, I am trying to create a printer setup based on a debian-11-minimal.
Qubes setup:
deb-11-m-printer (templateVM)
printer (appVM)
Packages I have installed:
qubes-core-agent-passwordless-root
qubes-core-agent-nautilus
qubes-usb-proxy
system-config-printer
cups
nautilus
zenity
evince
pdftk
eog
Device setup:
(old) Brother HL-2035
USB connected (routed with sys-usb)
It looks ok but I do not get a printer job executed also the test-page does not work. All jobs are in waiting mode "Processing" or "Pending" (waiting for the previous job)
I have run the original bash installer script from:
https://support.brother.com
went through without any issue.
The current status: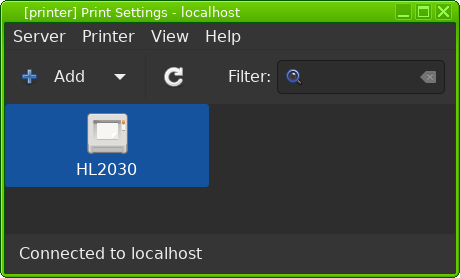 Any hint to debug the print job?
Any missing package?