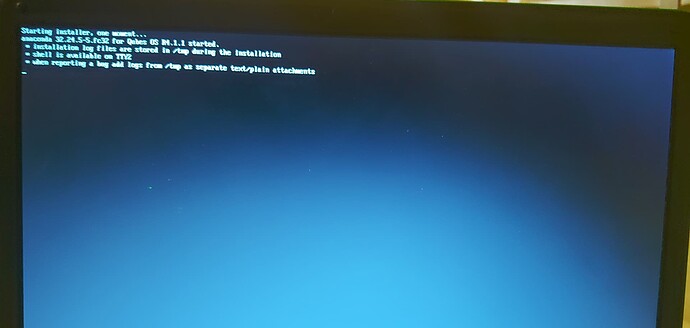 The photo is the screen before the black screen.
I have left it on that screen for a hour+ before multiple times and it never came up with anything.
Secure boot is off
Usb host is 8GB
Qubes ver: 4.1.1
I have been looking for a way to fix it but i keep seeing that each fix is hardware specific so heres info about my Hardware to see if anyone can help.
Name: GeoBook_120 - yes it is minecraft edition
Processor: Intel(R) Celeron(R) CPU N3450
RAM: 4GB