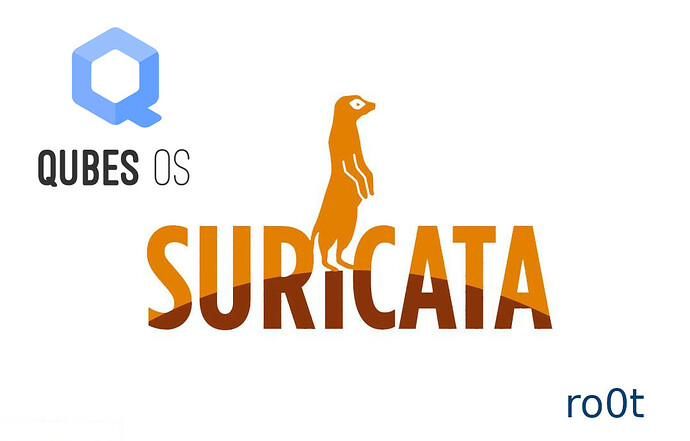 Hi there.
I just tested and it is working on my PC without problem.
I encourage everybody to try and report bugs.
https://github.com/control-owl/suriGUI
Idea is to integrate Suricata IPS in Qubes 4.1 and be able to still use Qubes Firewall.
This is short process of my Salt:
Download debian-11-minimal (if not exist)
Clone debian-11-minimal as sys-ips-template
Install suriGUI in sys-ips-template
Create new Qube: sys-ips
Start sys-ips
After starting sys-ips you will see a new icon in Sys-Tray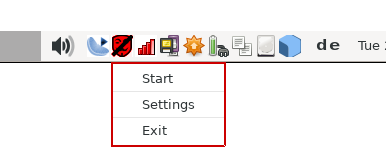 You can Start and Stop Suricata IPS.
For now there are not so much settings, progress will be done.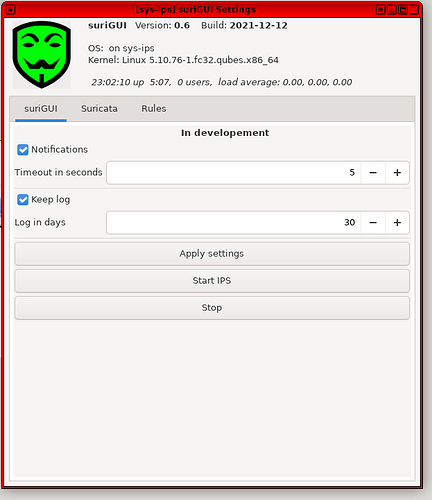 To start exploring, check my repo:
https://github.com/control-owl/suriGUI
and my Salt:
https://github.com/control-owl/suriGUI/tree/main/salt