Using qubes-dist-upgrade --update, I am getting 2 kinds of errors:
a rather obscure "broken pipe" when updating dom0, but which does not seem to be seen as an error
tentative updating of test HVMs which I believe should not even be attempted, but then is seen as an upgrade error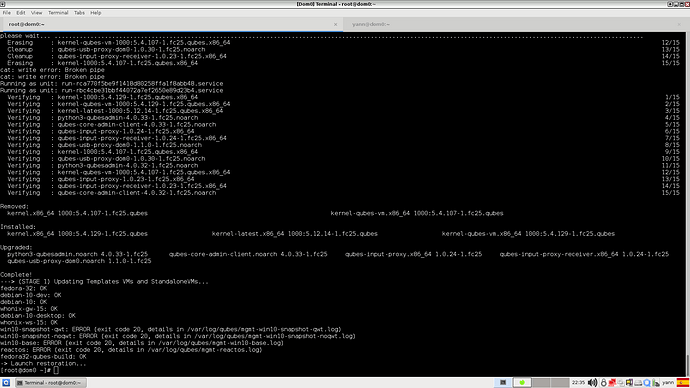 The reactos vm being completely non-functional, a test I should have removed previously, I killed it instead of waiting for a timeout, but removing shows the win10 VMs are enough to cause failure:

Using --skip-standalone-upgrade does not help, it looks like it still wants to update those standalone HVMs.
And how serious is that "broken pipe" ? What additional logs would be useful ?