Hi,
sporadically my sys-whonix (whonix-gw-16) CPU utilization goes to 90+% (as reported in the list of running qubes from the task bar) and becomes completely unresponsive.
Top in dom0 reports that IRQ/114-ACPI:Ev uses around 50% CPU.
The reported overall CPU utilization from the task manager is around 35-45% while normally idling around 1%.
When emergency pausing sys-whonix, it goes back to normal idling utilization. (The dip in the graph)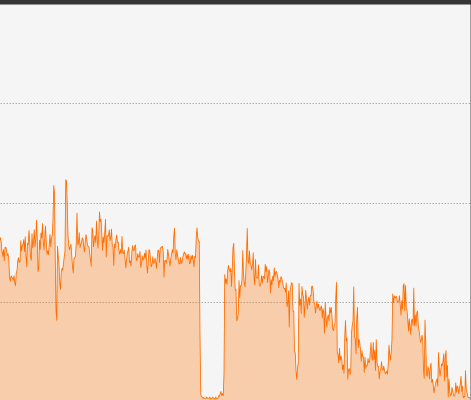 Is this a problem with qubes or whonix? How would i trouble shoot this best?