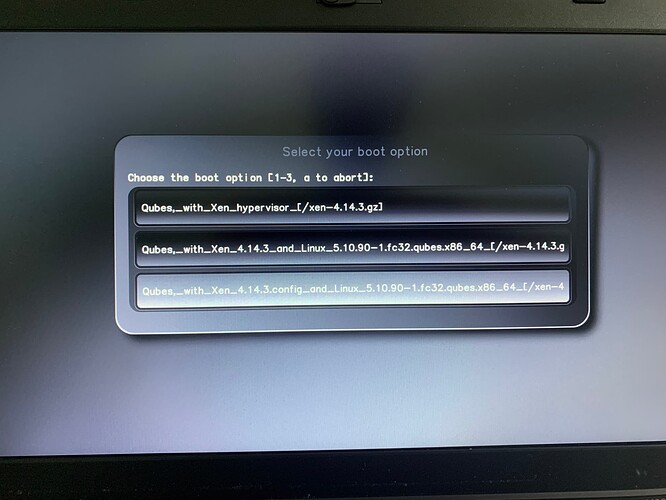 I bought a NitroPad with Qubes and the install system went through perfectly.
Second time I try and boot up and it presents me with 3 options on the OS I wanna boot up (image attached).
If I use option 1 & 2 it works well and loads. If I use option 3 it gives an error.
If it doesn't make any difference, which one is the one I should setup as default ?
Also what's the difference if any from a user standpoint on which one I should boot as default ?
Thanks.
Sorry if this sounds like a stupid question. I am only moderately tech savvy and am a new user of Qubes.
[EDIT : UPLOADED IMAGE NOW]