Hello Qubes community,
I want to do a Bios update with FreeDOS, i used cfdisk and created a partition as you can see: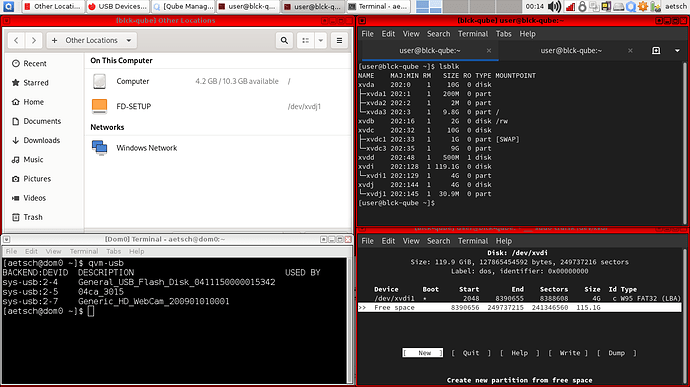 I feel completely stupid. I installed the FreeDOS Lite Usb version on my sd card, i do not know if this is the right way and image to do but i tried(nothing shows up in Boot manager in legacy mode), it does not work. I installed it via DD onto the sdxc card(installed it to /dev/xvdi1). File manager prints out a different device
(/dev/xdj1)???!
If i detach the sd card via device manager it prints out that: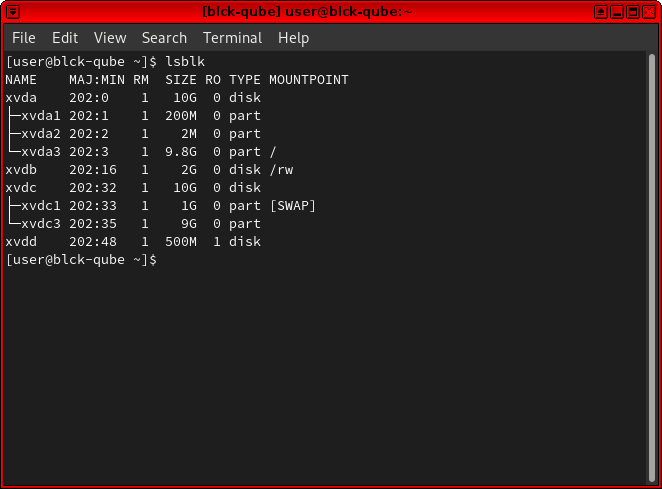 This confuses me entirely. I also partitioned and selected the Ms95 FAT32 (LBA) table before i DDd the DOS image to the blck xvdi1 with:
sudo dd bs=1M if=FD12LITE.img of=/dev/xvdi1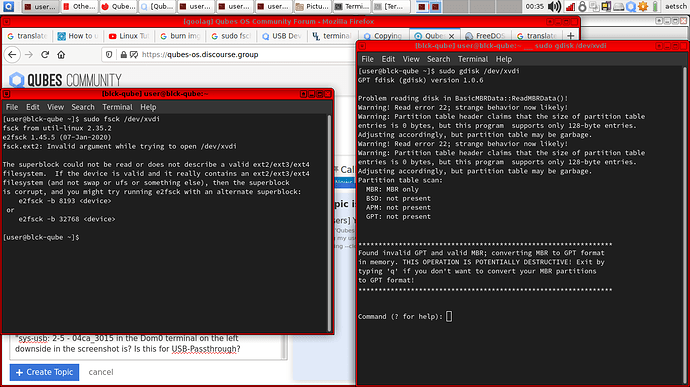 Also maybe someone can explain to me what that listed usb device "sys-usb: 2-5 - 04ca_3015 in the Dom0 terminal on the left downside in the screenshot is? Is this for USB-Passthrough?
Also it seems to me that i found a bug if this behaviour is not expected or the filesystem doesn't stores something in the tmp.
If i detach the sd card via device manager in the gui and try to open the FD-Setup entry of the (excepted blck device from Sd Card) in the File Manager i'm able to open it even if i detached it before via Device Manager. I closed the File Manager Windows and opened it again multiple times but the entry stayed and worked. Only if i detached the device in the filemanager itself it goes away.
Please dont laugh at me, i basically lack fundamental experience in Linux. But i thought starting with qubes would be a nice starting, because you learn more and have to fiddle around very much and try things out. And you can delete Vms entirely if you feel uncomfortable what you as a beginner bungled around in a VM…
Greetings
Alex