X230 with heads boot and OSX qubes 4.0 already installed.
upgrade to 4.1 failing.
I chose "test this media and install qubes 4.1 isolinux…"
It completes the test.
But then gets stuck as shown in images below: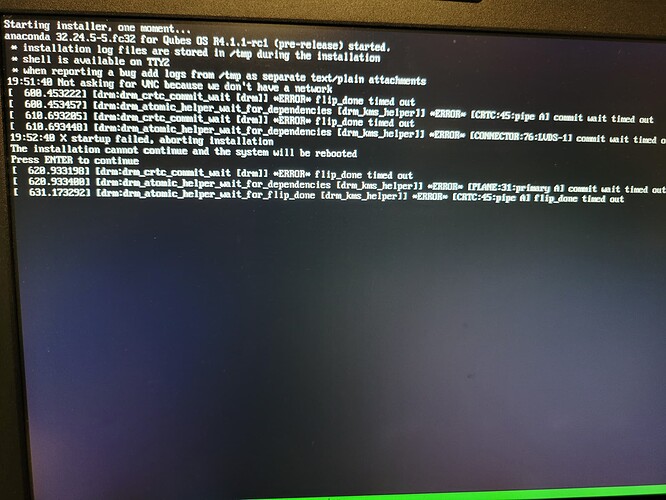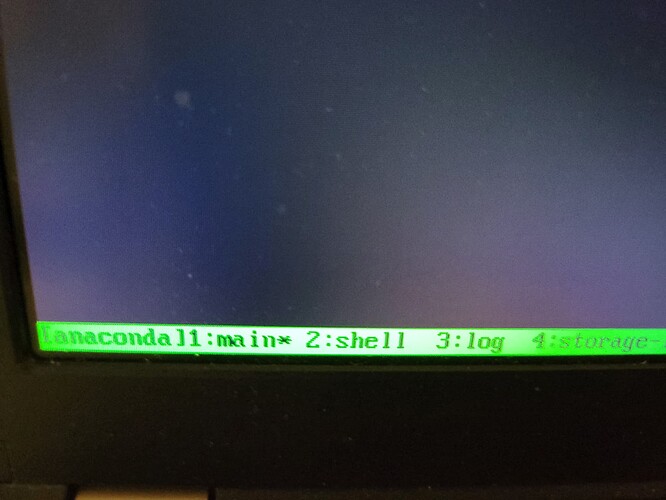 I end up in the anaconda shell.
So should i do anything specific?
I have installed qubes 4.0 before and it always worked whats different with 4.1?
(I never saw the anaconda installer before, but i read its supposedly okay).
Do i need to be connected to the internet?
Now it's a black screen I pressed tab but nothing.