Hello Qubes-ppl,
I really love Qubes and used Qubes 4.0 as my daily driver for a long time. 4.0 works absolutely perfect on my T430 with Heads & coreboot.
Now I'd like to migrate to Qubes 4.1. But that seems to be an impossible task, since I cannot even boot the 4.1 installer.
A few seconds after boot, the sceen flashes a few times. After a long timeout it just throws me into the dracut emergency shell.
At frist, the log shows some strange vblank timeouts. After that, the log gets hammered with errors: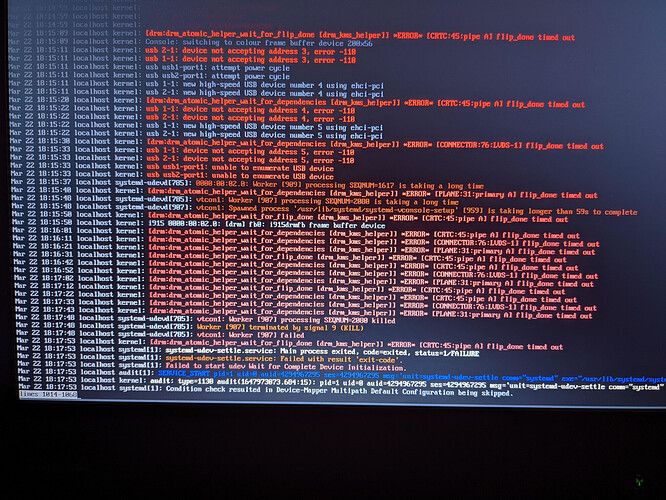 What I tried so far:
Tried 3 different USB Drives. 1 brand new. Used dd to write the verified ISO.
Tried to dd the weekly build with latest kernel from Index of /qubes/iso/.
Tried to repack the ISO with modified isolinux.cfg. Since the errors seem to be connected to i915 driver, I added kernel parameter video=SVIDEO-1:d, i915.enable_psr=0, i915.force_probe=*.
Tried other OS-Installers. All boot without problems. Even Fedora 35, which seems to be very close to Qubes 4.1 installer.
Any ideas, what else I could try?