Hi again
I'm really having troubles with my computer.
it's the second time it drops dead on me. I've upgraded my qubes OS without any issues whatsoever, I reloaded my PC and went doing some chores, I was very much surprised when I got back to see my computer restarting repeatedly.
It really goes beyond my comprehention on how could this happen for the second time. The computer is a MSI stealth 15m and it's brand new. I've never had this kind of problem with any other operating system.
The only error pointed out to me is this right here.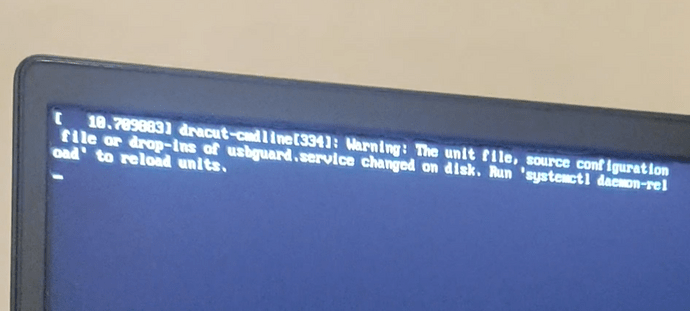 Please, offer me some guidance, It's not even letting me reinstall through USB without going on and on rebooting itself.
Thank you for your time