Hello,
I have a dell inspiron 3593 laptop (i5 1035g1 mx230) and when i try to install qubes os it gives error.(attached files)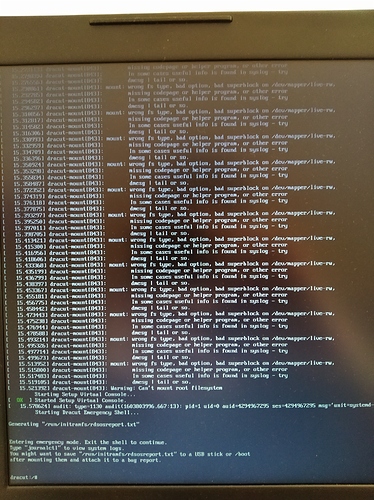 I try Rufus DD mode and still same error after that i try etcher and still same problem.
I look other topics but i dont find this problem by the way the usb file is 16gb but i dont use live qubes os i just want to install my main system. I disable secure boot.
Thanks.