Hey
My panel in qubes4.1 is somehow gone… I was just browsing in the internet and then all at once my panel was gone. I rebooted the device but still it is missing.
I found the xfce4-panel.xml file, so i guess it should be possible to "restart" it again but i don't know how. I don't know how to "start" the panel and if i have to make changes at the xml file i don't know how to do that either.
When i right click and go to "Applications" → "System Tools" and then click on "Panel" i get this error message: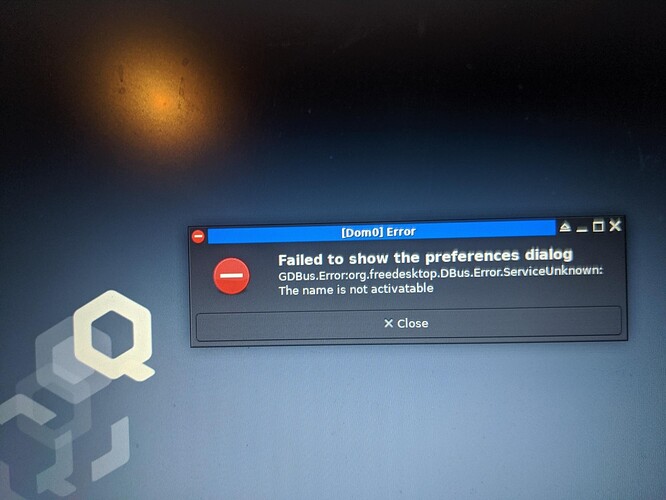 Does anyone know what could caused the problem and how to solve it?