Hi,
A while ago, I faced an issue where the system was crashing right after user login. It turned out that sometimes 'sys-net' or 'sys-usb', which were set to boot up automatically, had access to the VGA driver causing the system to crash. As a workaround, I disabled the autoboot for these qubes. However, every time I boot up, I still have to remove randomly picked devices and assign the appropriate ones. I've attached screenshots for your reference.
Another issue I've noticed is that sometimes the system detects three network-related devices, and at other times, only two (as you can see in the second and third screenshots).
How can I resolve this? I'm using a ThinkPad P14s with the latest BIOS (I've updated the BIOS twice since installing Qube OS).
sys-net devices BEFORE manual change: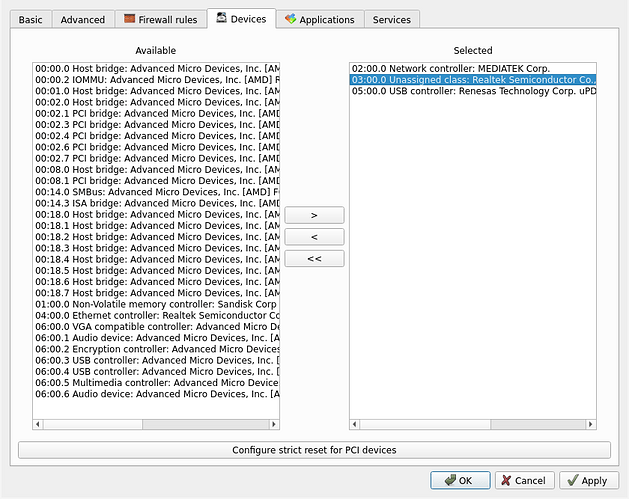 sys-net devices AFTER manual change (boot no. 1):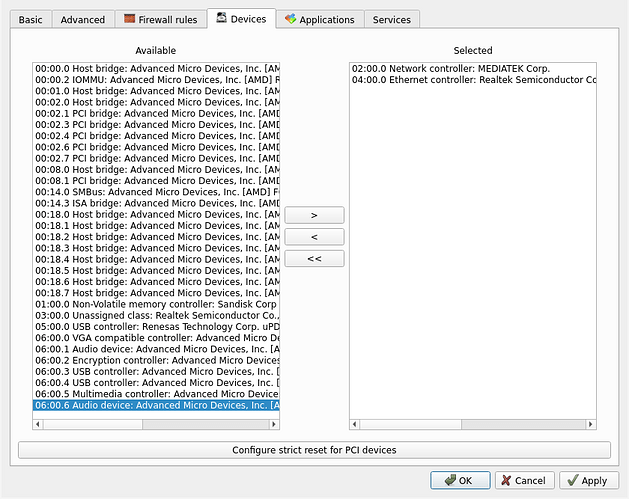 sys-net devices AFTER manual change (boot no. 2):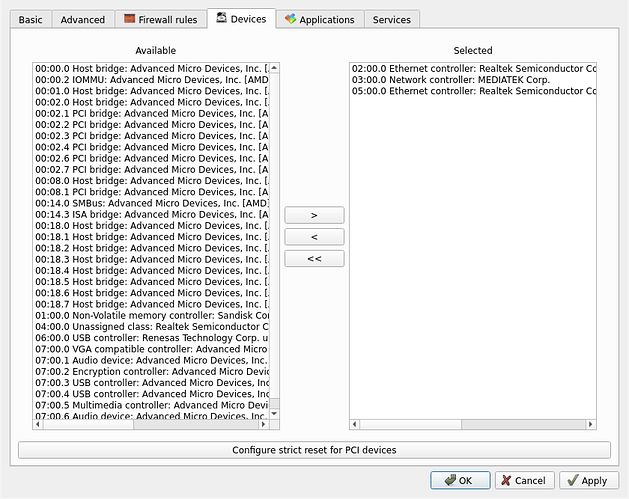 Device:
Lenovo ThinkPad P14s Gen 2 21A0 Laptop Ryzen 7 Pro
System:
[greg@dom0 ~]$ uname -a
Linux dom0 6.1.35-1.qubes.fc32.x86_64 #1 SMP PREEMPT_DYNAMIC Sun Jun 25 16:39:03 CEST 2023 x86_64 x86_64 x86_64 GNU/Linux
[greg@dom0 ~]$ cat /etc/qubes-release 
Qubes release 4.1.2 (R4.1)