I followed the steps from qubes documentation
Created a debian-11 standalone template


Shutdown the vm and went to:
dom0 → Qubes VM Manger → right click on the VM → Qube settings → Advanced
and im trying to run with the PVH virtualization mode and the 'kernel setting of the 'virtualization' should be:
If Virtualization is set to PVH → Kernel → choose pvgrub2-pvh → OK
but this options is not present on menu, it only shows 'pvgrub2'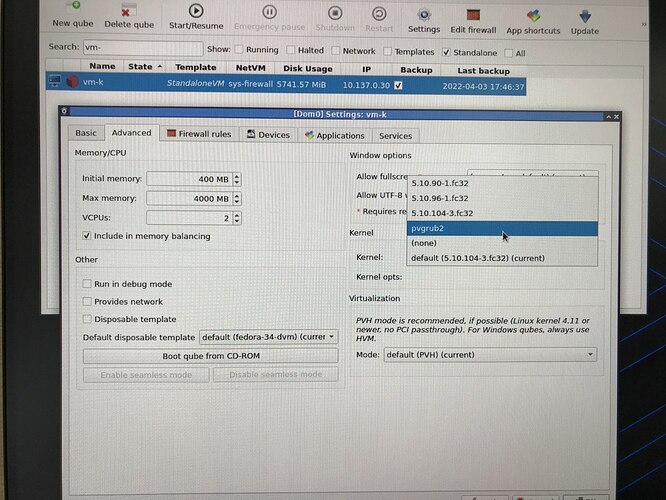 and this options is for PV virtualization mode, however this mode is discouraged for security purposes and i dont want to use it, so, what am i missing? did i made something wrong? does someone had the same problem, how can i fix it?