I recently updated to 4.1. For some reason every startup Dom0 terminal appears, I just close it but I'm not sure if during the upgrade some part of it wasn't completed.
My sysnet won't start , some disk issue. I have 2TB drive, 1.7 only allocated for qubes , 1.5 used but I'm at 90% usage. Nothing is working for me anymore. I deleted log files , tried to change 5% safety as per Qubes disk write up but never worked. Also if I try to change private storage size of one of my VM's from 600 hbu to 500 hbu it won't allow me and reverts back to 600.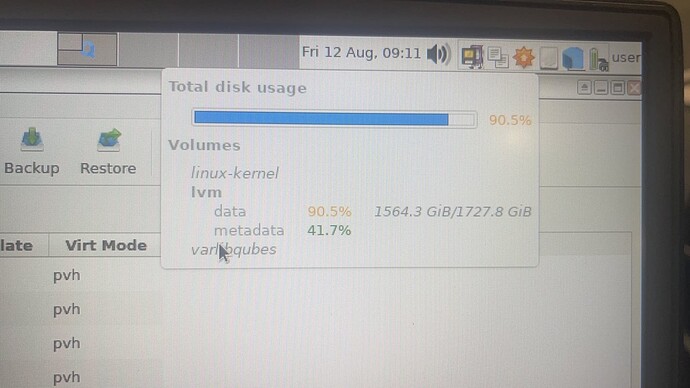 Any help would be appreciated.