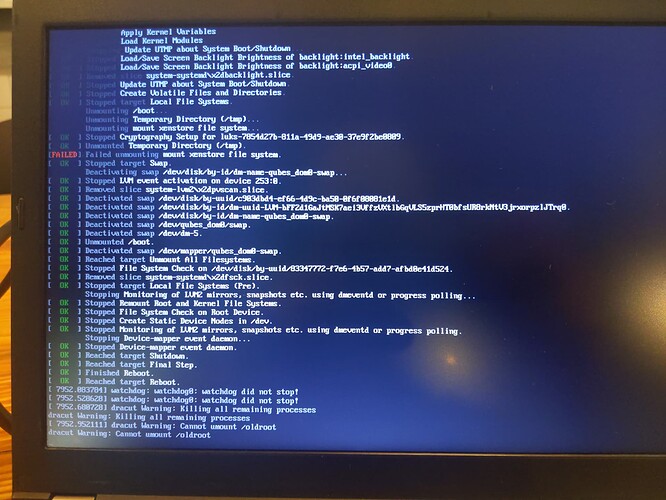 [FAILED] Failed unmounting mount xenstore file system.
and on the bottom of the screen, reads:
watchdog: watchdog0: watchdog did not stop!
dracut Warning: Killing all remaining processes
dracut Warning: Cannot umount /oldroot
These
errors I get always upon power-off or restart.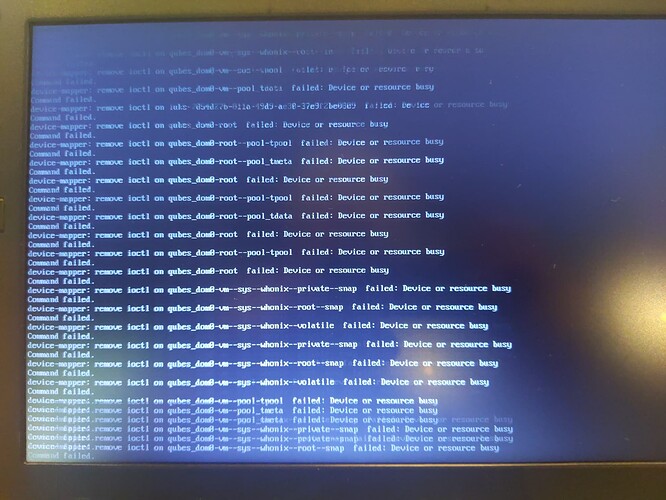 Here, we got many Device or resource busy, failure messages.
These
I get "sometimes" upon restarting the QubesOS.
What do these errors mean? Have I screwed up something in my system?
I am using default disk-partition types (NOT btrfs, just LVM, the default ones).
The only "tweak" I did was following the TRIM guide.